I'm late, I'm late! I got my beads in the mail and then promptly misplaced the card with the photos I'd taken so I thought I was going to have to fudge my teaser photo. Then it showed up in one of the household tablets so there we go. And I had a teaser photo to show what I'm sending my talented swap partner Michaela Pabeschitz from Austria. So life works out eventually!
Who's Michaela you ask? Well, let me introduce you!
She's the creative soul behind La Mar de Bonita on Etsy. She blogs over here. She is going to improve my (very) limited German so that I can read along without giggling at Google Translate.
She makes amazing lampwork beads and jewellery. A lot of it is quirky and super fun: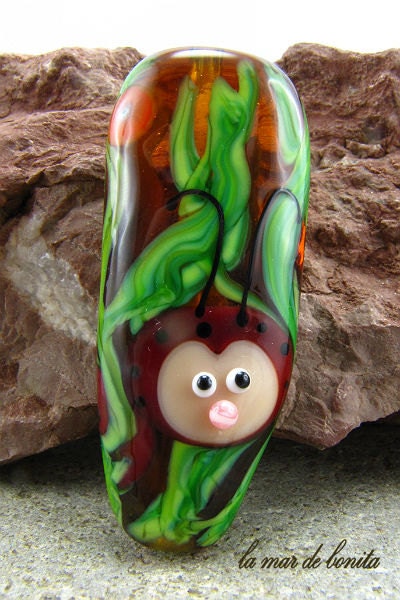 Some of it is just plain beautiful: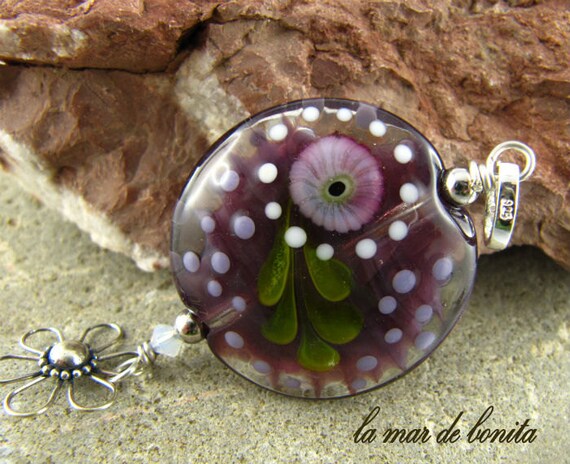 We're set to reveal on the second reveal day for the Bead Soup Blog Party – April 6th! I'll have finished the bead show that is currently eating my brain by then and will go wandering all the blogs oohing and aahing. Not sure what the Bead Soup Blog Party is? You should visit the mastermind behind it all: Lori Anderson.