Another great way to try out handmade art beads is to buy a few pairs. You can whip up a few fabulous earrings or have a few special beads to add to your stash without committing to big, expensive piles. Here's a few lentil pairs from my shop, all layers of canework over a base of clay. These are sanded and varnished because I like 'em glossy but they look cute matte as well: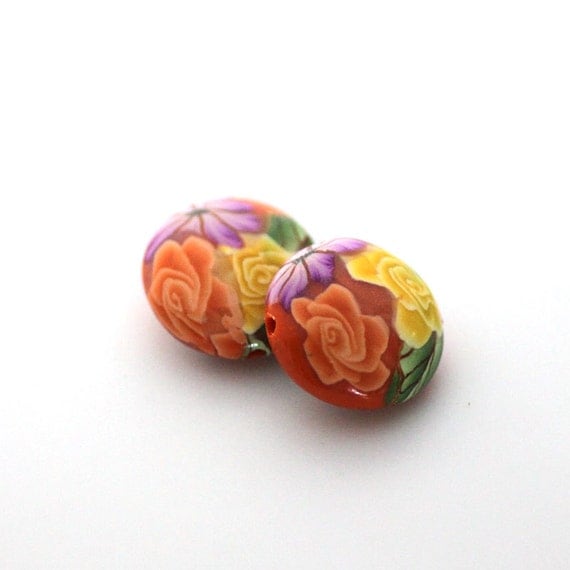 These happy orange beads came about because of a customer request! I liked the combo so much, it stuck around.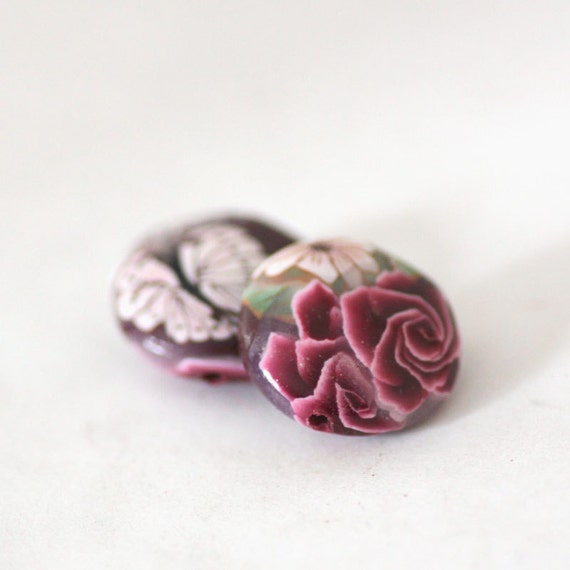 These I made simply to enjoy one of my favourite cane designs – the crimson rose.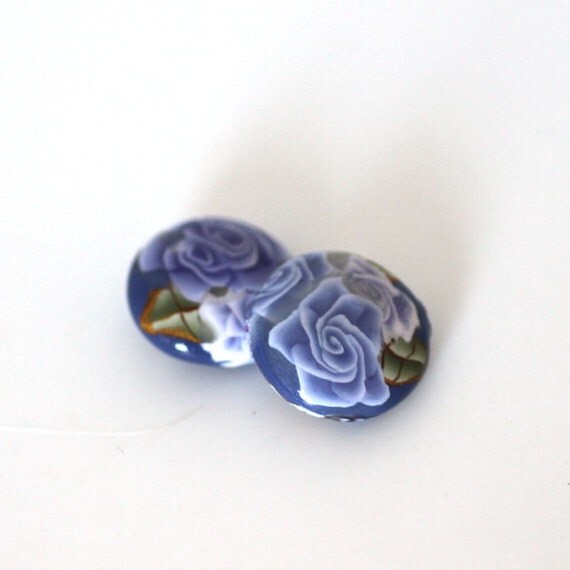 After doing favours and toppers for two weddings in a row where one of the colours was lavender purple… I had lots left over. Which lead to this colour way of beads.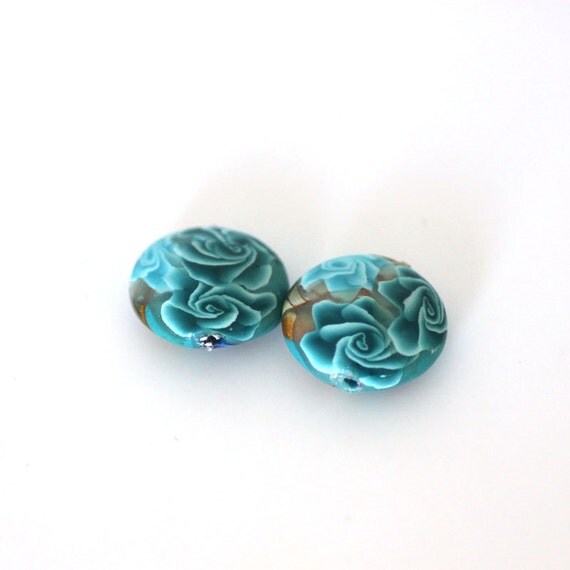 My favourite colours made into beads. My daughter named this colour way the sea garden.