I took the leap of faith and put my name in the hat for the Bead Soup blog hop. And got a spot (and a partner to trade soup makings with!). My partner is Cilla Watkins, another Canadian jewellery artist, from the very pretty town of Salmon Arm in the British Columbia interior.
I was happy to see she has a little of the same jewellerymaking vibe as me. Makes it easier to pick out treats then even if I know we're supposed to be sending challenging bits and pieces to our partners.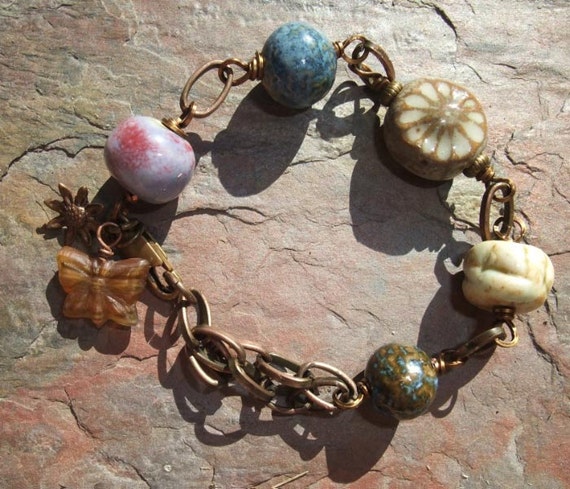 Cilla has her own site at Tell Your Girlfriends and sells her work on Etsy in her shop of the same name.
For Cilla, here's a teaser of what I popped in the mailbox for you:
One of those few times I get to use the silly filters in Photoshop! Yay!